After graduating in 2007 from the University of Colorado School of dental medicine, Dr. Rasmussen went on to receive advanced training as a General Practice Resident at the University of Colorado Hospital in Denver, Colorado. During this one-year postdoctoral program he was trained in all aspects of general dentistry. In this program he was able to receive advanced training in implant dentistry and wisdom tooth removal. He enjoys oral surgery, including implant placement, bone grafting and all aspects of general dentistry. During his residency he went through an extensive anesthesia program and received training and certification in conscious sedation, more commonly known as sleep dentistry. He currently serves on the New Mexico Dental Anesthesia Committee. Over the last 8 years he has learned to love and appreciate the people in the four corners area. He understands that going to the dentist for most people is not at the top of their list of fun things to do. He understands the trust that patients need to have and has worked hard to make every patient feel welcome and relaxed at his office. You will often hear Dr. Rasmussen say, "I love my job, I love doing dentistry and I love helping people."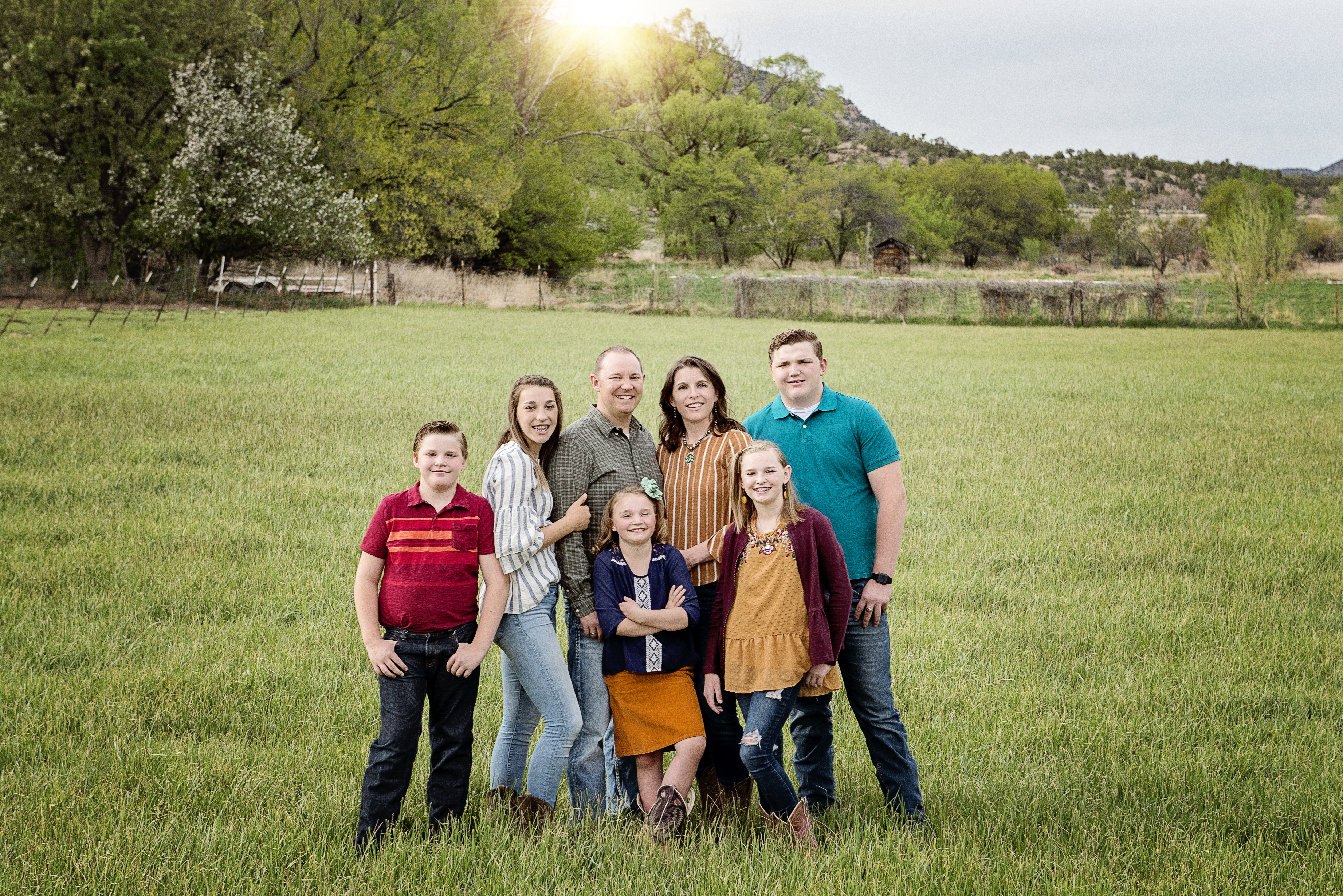 Dr. Rasmussen has five children who he enjoys spending time with. They enjoy sports and outside activities together. Dr. Rasmussen grew up working on farms in southeastern Arizona and he believes in the value of hard work and honesty and doing your best at everything you do. You will often hear him say when he grows up he wants to be a farmer. He and his children enjoy raising hay and cattle . Dr. Rasmussen says, "There is something special about working hard with the people you love." He speaks Spanish and Portuguese and has a love for reading and education. He continues to learn and grow in the field of dentistry through continuing education. He is a member of the International Congress of Dental Implantology and is working toward becoming a fellow. He is active in his church and community.
Dr. Rasmussen has worked in the Four Corners area for the last eleven years and is currently working in our office on 30th Street in Farmington.